Complete the form to download your free copy of the eBook.
*= Required Fields
No commitment required to download. Your name and email will only be shared with LiveArea and Salesforce.
At the forefront of innovation in sport
Today, sports fans demand a more rewarding, multi-channel relationship with sports clubs, leagues, and federations. The more these organisations understand the fans, the better they can engage them with personalised content.
Sponsors are now attracted to clubs that demonstrate large followings and quality engagement. Clubs used to compete just on the pitch, now they're battling for international fans and their data. The winners are connecting with fans in innovative ways, fuelled by digital channels.
This is a fundamental shift, and technology is the key to unlocking fan engagement. If you own the data, you own the fan. If you own the fan, you own the engagement. If you own fan engagement, you own the future.
Download this Salesforce and LiveArea eBook to understand the key steps of fan engagement.
Fan data is one of a club's most valuable commodities. It drives investment decisions by brands and allows them to calculate ROI. Clubs are increasingly implementing customer data platforms to integrate, rationalise and clean their fan data.
Challenges facing sports organisations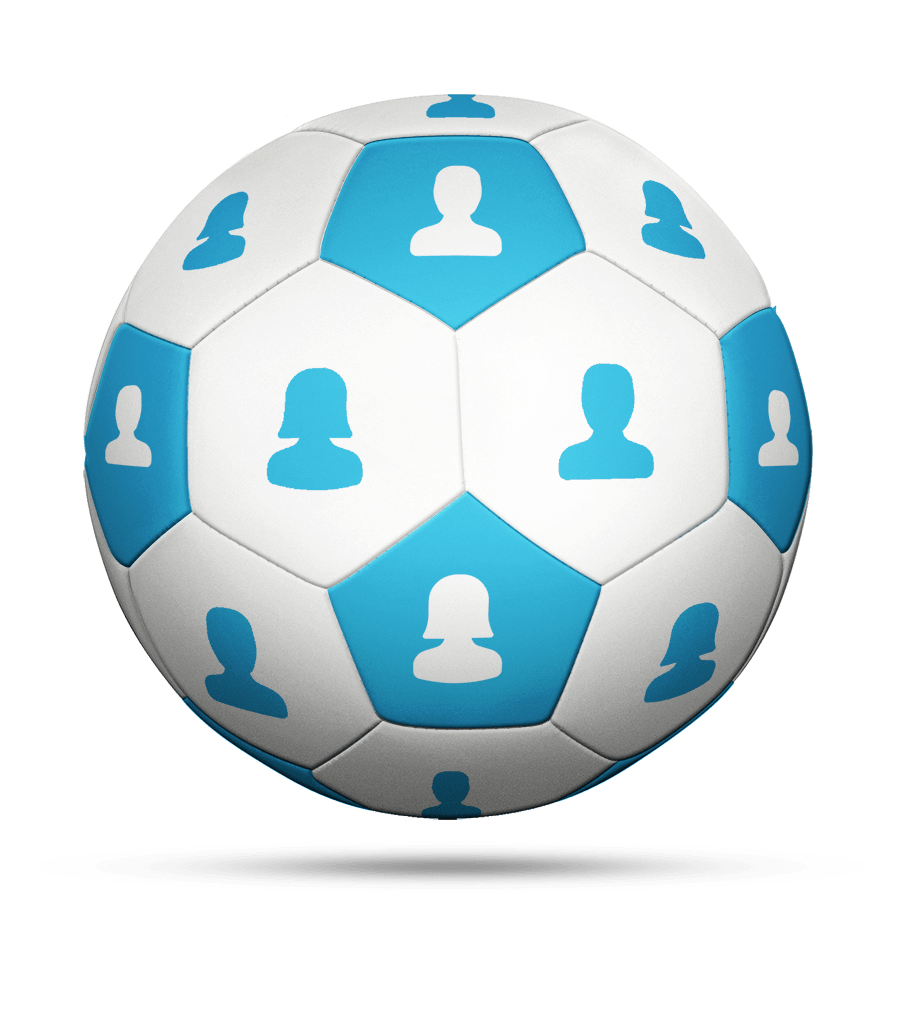 Identifying fans - Reaching and identifying fans watching at home and around the world is a real challenge.
Siloed data - Some clubs have over 30 different sources of fan data, with no single source of truth for each fan.
Multiple touchpoints - Fans use disparate platforms to follow their team.
The second screen - Smartphones and digital channels provide an opportunity to capture data, but a challenge to execute.
The rise of omnichannel - Clubs need to be increasingly sophisticated when personalising content across multiple channels with the same voice.
Salesforce is the global leader in CRM working closely with 13 of the 20 Deloitte Football Money League clubs as well as other clubs and federations of all sizes, to help grow their commercial and matchday revenue by running all engagement with fans, sponsors and corporate guests on Salesforce's B2B & B2C platform.
The company delivers on its vision for sports business by helping clubs integrate all first and third party fan data to create a single view of the fan across all revenue streams. Salesforce solutions enable clubs and businesses to engage those fans in a highly personalised way across all channels before monetising them through, for example, its eCommerce software Commerce Cloud. Salesforce's recent acquisition of Tableau expands its capabilities in analytics in sport, from the business teams to the teams on the field.
LiveArea is a full-service, award-winning global customer experience and commerce agency, bringing together a broad portfolio of services to connect brands with fans – from data-driven marketing and omnichannel experience design to technology, platform implementation, fulfilment, and loyalty.
LiveArea's expertise lies in connecting brands and fans through creative experiences that transform and enliven the fan journey from start to finish. As an award-winning Salesforce partner since 2008, our team has expertise in creating compelling, tailored digital experiences on Salesforce Commerce Cloud. More than 100 brands across 20 countries have turned to us to implement the digital backbone of their commerce operations. And, our deep expertise on Salesforce Marketing Cloud ensures that we can rapidly integrate technologies to enhance marketing strategies.